Location
Nolensville
7491 Nolensville Rd
Nolensville, TN 37135
(P) 615-776-5744
(F) 615-776-3735

3522 Central Pike
Hermitage, TN 37076
(P) 615-248-8407
Emergency Service Available
P.O. Box 396
Nolensville, TN 37135
(Mailing Address)
We are proud to offer service to Davidson, Rutherford, Williamson, Wilson and Sumner Counties,
including but not limited to the following communities:

Belle Meade
Christiana
Hermitage
Murfreesboro
Rockvale

Bellevue
Fairview
LaVergne
Nashville
Smyrna
Brentwood
Franklin
Mt. Juliet
Nolensville
Spring Hill
History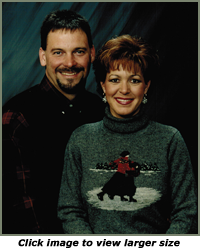 Helton's Service Company Inc. is an established company in the Middle Tennessee region, specializing in heating and air conditioning related issues. In order to guarantee customer satisfaction our staff members have been trained in all realms pertaining to heating and air conditioning. At Helton's Service Company Inc. we work very hard to maintain our positive reputation in the Middle Tennessee area. We want our clients to feel comfortable with their decision, which is why we offer unparalleled customer support. As members of the Middle Tennessee community we have a responsibility to our fellow neighbors. Helton's Service Company Inc. exudes the highest quality effort and possesses expert knowledge in regarding both heating and air conditioning..
Although there are other companies in Middle Tennessee that you could choose from, Helton's Service Company Inc. provides the greatest value. We carve the most conducive path in order to reach the most beneficial outcome. If you have any questions pertaining to heating or air conditioning, please give us a call; Helton's Service Company Inc. is here to help.
Winter, Spring, Summer or Fall...
We will always take your call.